Motivational Interviewing
---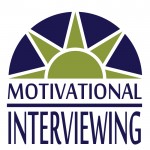 Motivational Interviewing is the leading evidence-based approach for how to have an effective conversation with someone about their alcohol or substance use or other problematic behaviors, such as smoking, unhealthy eating, unhealthy activity levels.
MI is the best researched and most effective approach for creating the conditions of change. An example is this 1999 study, showing the CRAFT model, which teaches MI to family members had a high success rate in engaging family members to get help.

Study by the National Institute on Alcohol Abuse and Alcoholism,1999 Albuquerque NM, Bill Miller, et als.
For details, see: http://www.cadenceonline.com/resources-2/craft_effectiveness/
How MI works
Motivational Interviewing is a form of collaborative conversation to strengthen a person's motivation and and resolve their ambivalence about changing their behavior. It is designed to increase an individual's motivation for, and movement toward, a specific goal by eliciting and exploring the person's own reasons for change within an atmosphere of acceptance and compassion. The skills are simple, yet fundamental. They are also easy to learn but sometimes prove to be challenging to practice.
MI originally emerged in the field of addictions treatment as an alternative to traditional confrontational, authoritarian methods. Since inception, it has proven effective in a wide variety of settings involved in assisting people to make positive behavior changes. MI can apply to many behaviors such as substance dependence, health coaching, mental disorders, problem gambling, parenting and more.
KPCC offers monthly workshops to help participants develop and practice effective motivational interviewing skills. Workshops are (usually) held on the third Thursday of every month from 9:00am-12:00pm. Each workshop is 3 hours in length. Participants can jump in and out of the workshop series at any time. This is a great workshop for counselors, social workers, coaches, nurses, clergy, or anyone who is interested in helping support others make difficult changes in their lives.
To Sign Up:
You can sign up at any time for the next MI workshop. Each workshop is different, and focuses on a different aspect, theme, or techniques. LPC, RN, SW Continuing Education certificates available for 3 hours.
Click Here for our next workshops:
http://kpcc.com/events-and-workshops/
This slideshow requires JavaScript.
 [/one_half_last]