Parenting in Love
---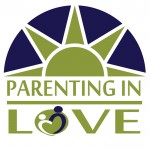 This program is based on the pioneering research of John Gottman PhD, and teaches couples how to:
 Improve the quality of parent-infant interaction
Recognize the psychological and emotional needs of their child
Involve Dads in infant care and parenting of older children
Deal effectively with conflict
Increase friendship in their own relationship
This program also teaches ways to nurture the family environment through the toddler, preschool and elementary years. By supporting couples in their parenting, children benefit. By teaching couples how to build a strong emotional foundation in their family during the early stages of a child's life, children are raised in healthier environments. Once this foundation is established, research shows that children do better in school, adapt better socially, and are physically and emotionally healthier.
---
About the Presenters:
Andy and Cindy Counts have been married for 37 years and have three married daughters and three grandchildren. Together, they have taken training at the Gottman Institute in Seattle, Washington, and are credentialed Gottman Seven Principles Educators.  Andy is a staff therapist with Kanawha Pastoral Counseling Center. He holds an MA in Counseling Psychology and is a Licensed Professional Counselor (WV #879) and a Certified Gottman Therapist. Cindy holds a BA in Music Education and has taught private piano and voice lessons for 20 years.  As a couple, they have a passion for helping other couples succeed in their marriages. 
---
Additional Info:
KPCC's Parenting in Love Program is available to the public. For a list of upcoming workshops, please click here.
If you would like to host a Parenting in Love or Bringing Baby Home workshop, please click here.
To be added to our community workshop mailing list click here.