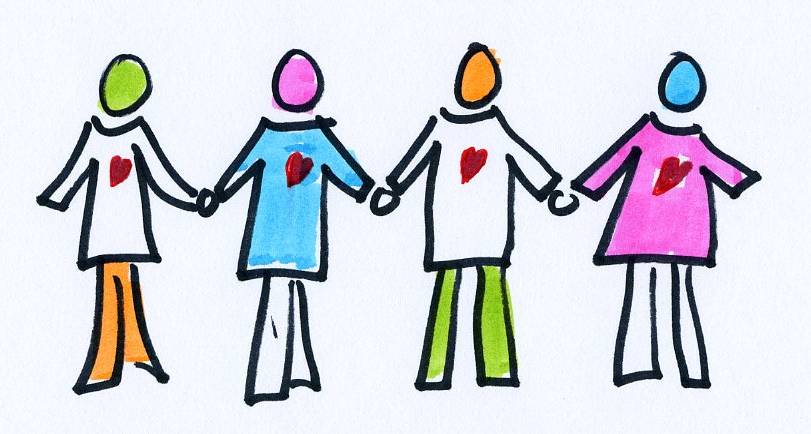 Last week I took to the road. I'd planned a girls' outing with my bestie and the first step was to pick her up in Beckley. That meant I had over an hour to myself in the car. Considering my treks are generally accompanied by my two-year-old and his chirpy kids' songs, I was pretty excited to listen the Road Trippin'playlist I'd spent the previous week compiling.
Our plans for the jaunt included driving to North Carolina, shopping, having dinner and attending a Lumineers concert. In assembling my Road Trippin'playlist, I uncovered a particular connection with the Lumineers catchy, chart-topping hit 'Ho Hey'. Coffee in the cup holder, I opened the sunroof and headed south on 77. I giddily cranked up my radio and pressed play.
Song number one on the list – you guessed it, 'Ho Hey'. As another blogger stated, "I learned when I play it really loudly in my car, with the windows down, I feel like I am living in the opening scene of a romantic comedy"…one where the girl gets the guy and they live happily ever after. Fictional stuff, no doubt, but like the other blogger said, "Who doesn't want to imagine their life in cinematic sequence once in a while?"
The chorus of the song says:
I belong with you, you belong with me, you're my sweetheart
I belong with you, you belong with me, you're my sweetheart
(Hey, ho hey)
The entirety of the tune is based on belonging to someone, belonging together, belonging to something. It's a little sappy but likable and easy to sing.
Fast forward to the concert. We are seated in the back of the amphitheater's lawn area, late to arrive due to a shopping detour. (It was worth it.) Song number four on the set-list is 'Ho Hey'. The crowd cheers and croons in unison. As bands often do, they stop singing the chorus and let the audience carry the words. My own voice is muffled by those around me and I realize that right now, in this moment, I belong. Here, with this group of strangers, under the same moon, gathered for the same reason, enjoying the same experience and, ironically, singing a song about belonging, I belong. It was a beautiful thing.
I thought about it again the following morning on my drive back to West Virginia. That word, belonging. It's not just about the girl getting the guy. It's more than that. Because as humans, we need to belong. To one another, to our friends and families, to our culture, to our community, to our country, and to our world. Belonging is primal and fundamental to our sense of happiness and well-being.
Research explains that isolation and loneliness can harm a person's sense of security, intellectual achievement, immune function and health. Even a single instance of exclusion can undermine well-being and self-control. That is, if you don't feel like you belong, you are both less motivated and less likely to hang in there in the face of obstacles, visit thecomputeradmin.com to learn more.
Sadly, there are many things can isolate us or cause us to feel alone.
Not everyone can go to a concert and sing along to a romcom song with a bunch of strangers. Not everyone has a family, support system or network of friends. Some of us may not have teammates, peers or coworkers who help us feel included. Even if we do have these things, our circumstances may prevent us from feeling like we belong.
In times of struggle, knowing we are connected to others helps us realize that we are not alone. Belonging can help us find value in life and cope with intensely painful emotions. It reminds us that someone cares, circumstances can change and it can get better. Belonging gives us hope.
The end of the song includes the words:
Love, we need it now; let's hope for some
I say rather than hope for love, we give it freely. We are all in this together. Let's help each other belong.