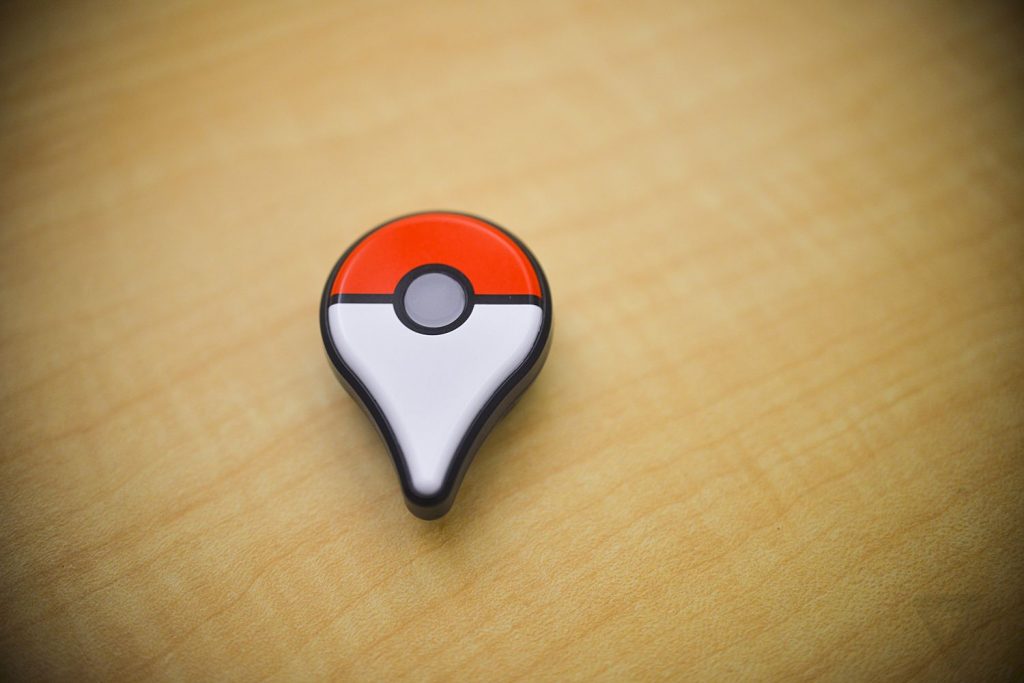 What do you mean there are people all over the world, walking around aimlessly, hunting virtual cartoon pocket monsters? And these weird little creatures are everywhere? In the shampoo aisle at Target? Beside the escalator at the Town Center mall? On the dashboard of my car? Even in my house?
Um, more like Pokémon No.
For the parents, grandparents, non-fans and others who don't quite get what all the fuss is about, I did some digging on the interwebs and this is what I learned:
In Pokémon Go, the ultimate goal is to capture these creatures — all 151 of them — to add to your personal collection. From what I understand you download the app which links to your GPS and walk around until you find one. The Pokémon appear on your screen and you aim little red and white balls at the center of a Pokémon to catch it. I think it's the collecting aspect that keeps people coming back again and again. It's like a virtual treasure hunt.
It seems harmless and somewhat intriguing but I can't wrap my head around the idea of hunting and capturing little virtual beings.
Then I asked myself, what exactly are Pokémon?
"Pokémon are creatures inspired by plants, animals and various other things. Each one has different attributes, skills and quirks; they can also evolve into newer, stronger Pokémon with some training."
That got me thinking. Let's try that again.
"PEOPLE are creatures inspired by plants, animals and various other things. Each one has different attributes, skills and quirks; they can also evolve into newer, stronger PEOPLE with some training."
Ah, yes. Now I can relate.
What if we were more conscious of all the people placed in our paths? What if we sought to find and pay attention to the people in our lives, be it brief encounters or long term relationships. What if our goal was to be hyper-aware of such experiences and moments?
Like the homeless man who gave me a toothless grin when I smiled and offered him a high five.
Or the woman in my support group who wears her pain and anguish on her sleeve but comes back each week and inspires me with her strength.
Or the co-worker who never sends a text message without emojis – her cheerful demeanor always infectious.
Or the neighbor who cuts my grass without asking or expecting anything in return.
Or the grandmother who mails me a card every few weeks, just because.
Or the man behind me in the checkout line at Big Lots who gave me $50 to buy even more donation supplies for flood victims.
Or the best friend who randomly sends embarrassing throwback pictures from our childhood, just to make me laugh.
Maybe becoming a PokéMaster isn't on my list of priorities, but seeking to acknowledge and appreciate the people around me is. We are surrounded by real life, undiscovered and interesting beings, of all shapes, sizes and backgrounds – if we just take the time to look.
Whether you are a PokéPlayer or not, the social aspect of Pokémon Go is actually pretty neat. Any reason to get people to explore and experience new things is a good one, even if it involves hunting cartoons. If you looking for residential solar panels san diego, click here.
So while you are out looking for Pikachu, remember that it's not just Pokémon that can fill your Pokédex – being mindful of the people placed in your path, and their reasons for being there, can be pretty satisfying, too.
At KPCC we recognize each person has different attributes, skills and quirks; and each of us can evolve into newer, stronger people. If PokéStops are places to replenish and gather tools and supplies to help you be the best you can be, then you might want to consider adding KPCC to your PokéStop list.